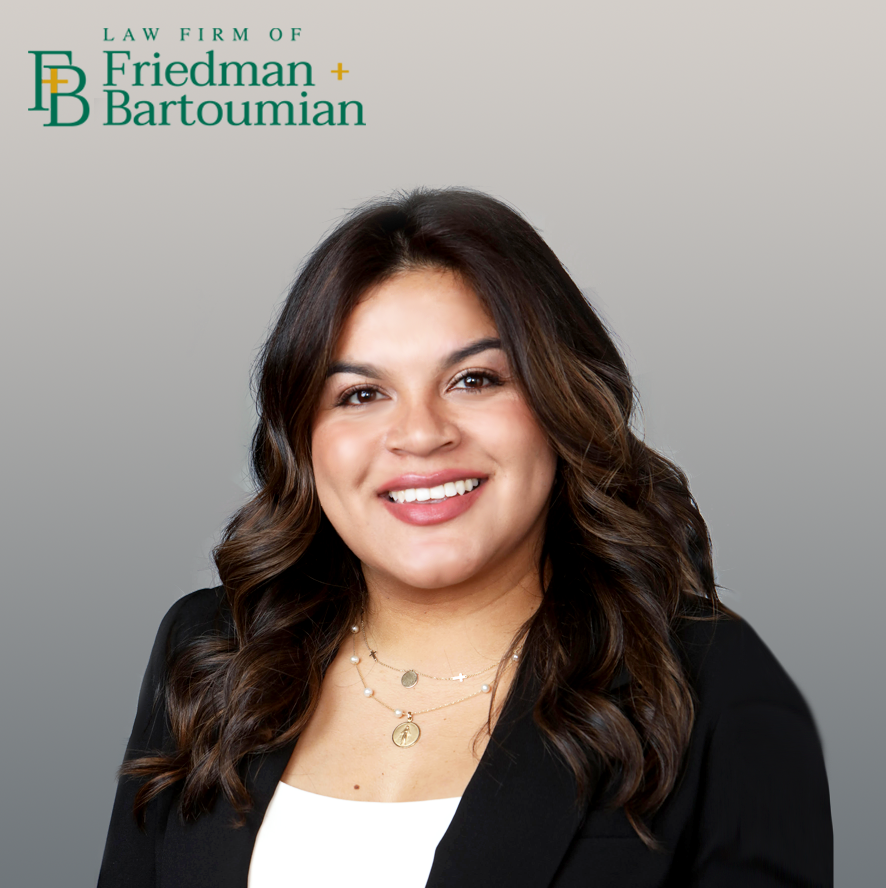 Susana Valiente, Esq. is an associate in the Sacramento office of Friedman + Bartoumian and a member of our firm's workers' compensation defense team.
Prior to joining F+B, Susana was a Senior Legal Analyst at the State Compensation Insurance Fund (SCIF). She also has experience as a workers' compensation paralegal, and as a litigation paralegal for the in-house counsel at a prominent insurance company.
Susana earned her Bachelor of Laws (LL.B) from Universidad Evangélica de El Salvador and her Master of Laws (LL.M) from USC's Gould School of Law. She also holds a Paralegal Certificate from CSU East Bay.
Susana is fluent in English and Spanish.
In her spare time, Susana likes spending time with her family, traveling, and indoor cycling.