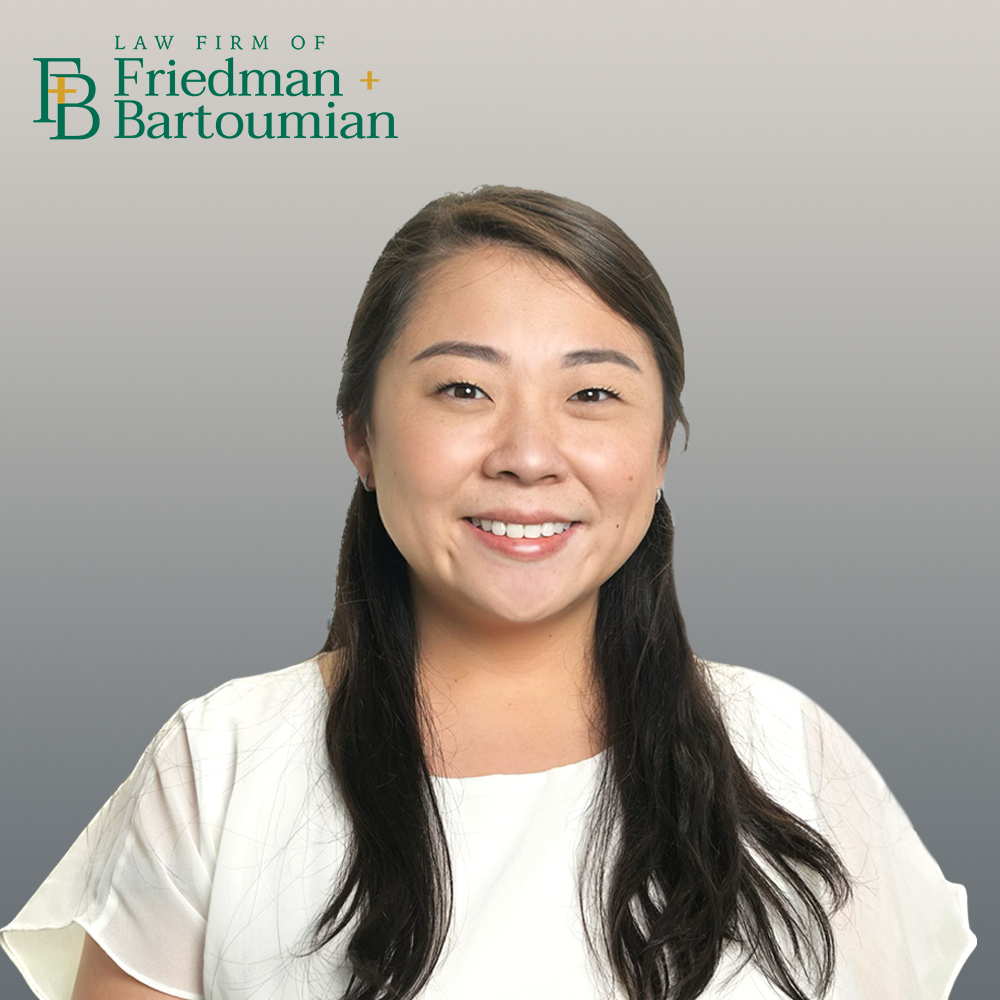 Deborah Park, Esq. is an associate in the Los Angeles County office of Friedman + Bartoumian and a member of our firm's Civil Litigation department. Deborah's areas of practice include the defense of liability claims, subrogation, insurance coverage disputes, disputes over premiums/deductibles/collateral, insurer/broker regulatory matters, and claims for insurer "bad faith."
Deborah earned her Bachelor's degree in Criminology, Law & Society from the University of California, Irvine, and her Juris Doctorate from Pepperdine University Caruso School of Law.
Prior to becoming an attorney, Deborah clerked for a civil litigation firm specializing in personal injury and later worked in the civil litigation department of F+B as a law clerk.
When not actively representing her clients, Deborah enjoys spending time with her family and friends, taking her dog out for long walks, and going to the beach.