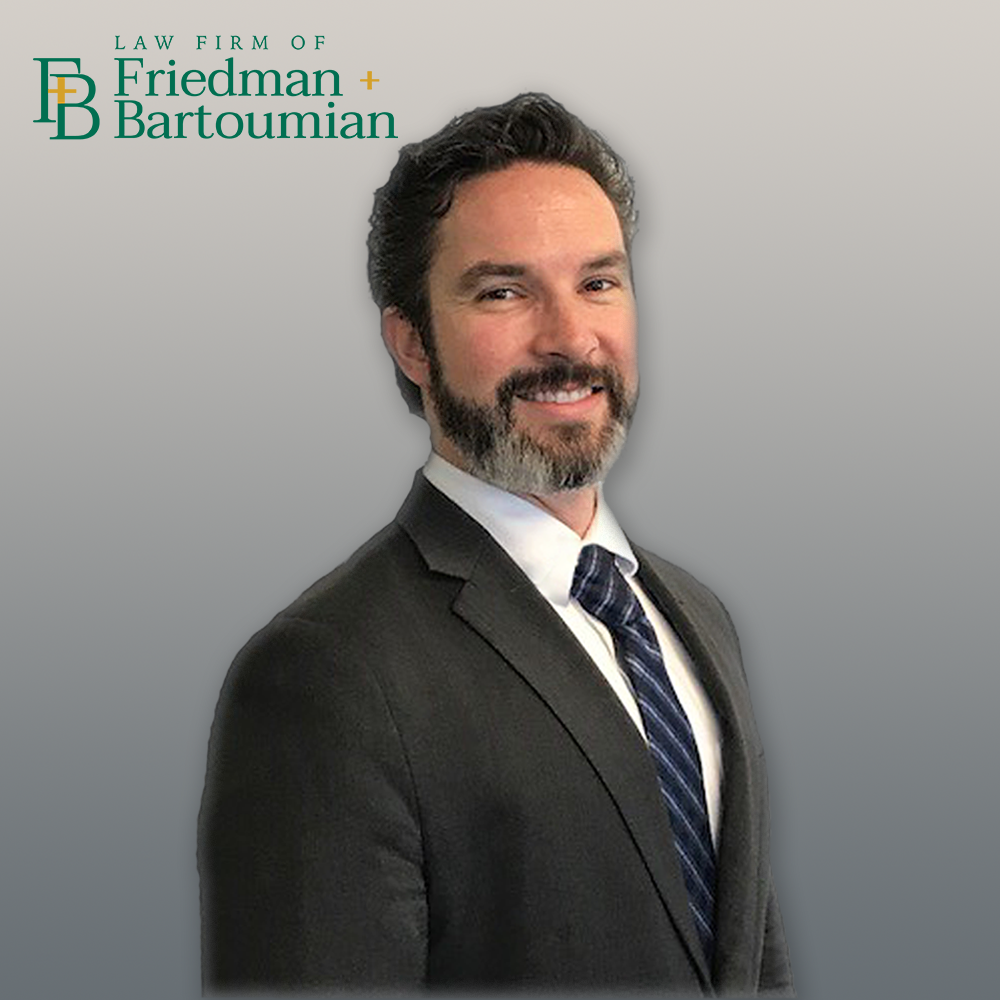 Robert Grethel, Esq. graduated Cum Laude from the Pepperdine University School of Law, and received a Certificate in Dispute Resolution from Pepperdine's Strauss Institute.
While at Pepperdine, Robert served as the Associate Editor of the Pepperdine Law Review, and President of the Phi Delta Phi Law Honor Society.
As an undergraduate, Robert attended the University of California at Santa Barbara, where he majored in International Relations, with a minor in Philosophy. He then worked as an intern for the United Nations in New York City, where he developed unique problem-solving and negotiating skills.
Robert is the supervising attorney of Friedman + Bartoumian's Bay Area and State Capitol offices.